Aggiungere per comparare
Non comparare
Marchio
:
Il marchio di fabbrica di un produttore attraverso il quale il consumatore conosce i suoi prodotti. Un produttore puo' avere vari brand. Alcuni produttori concedono in licenza I nomi dei loro marchi ad altri produttori.
Samsung
Nome del prodotto
:
Il nome del prodotto ne consente l'identificazione. Spesso coincide con il nome del modello, ma non del tutto in quanto può includere alcune varianti. Il nome del prodotto è una parte fondamentale del suo titolo generato da Icecat su una scheda tecnica.
UE55KS9000T
Codice prodotto
:
The brand's unique identifier for a product. Multiple product codes can be mapped to one mother product code if the specifications are identical. We map away wrong codes or sometimes logistic variants.
UE55KS9000TXZT
Codice EAN/UPC
:
I codici European Article Number (EAN) e Universal Product Code (UPC) sono meglio conosciuti come codice a barre di un prodotto, riportato sulla sua confezione, per identificare unicamente un prodotto in un negozio o processo logistico. Un prodotto puo' avere diversi codici a barre, a seconda delle variazioni logistiche, come il packaging o il paese.
8806088212104
Categoria
:
A LED-TV is a flat panel display that uses LED backlighting instead of the cold cathode fluorescent (CCFL) backlighting used in most other LCDs. Three forms of LED may be used:\
\
- White edge-LEDs around the rim of the screen, using a special diffusion panel to spread the light evenly behind the screen (the most usual form)\
\
- An array of LEDs arranged behind the screen whose brightness are not controlled individually.\
\
- A dynamic "local dimming" array of LEDs to achieve a modulated backlight light pattern
LED TV
Qualità della scheda:
creato/standardizzato da Icecat
Vi sono diversi livelli di qualità delle schede tecniche:
importati solo i dati logistici:
Disponiamo solamente di dati di base importati dal fornitore, la scheda tecnica non è ancora stata creata da un editore.
creato da Samsung:
La scheda tecnica è importata da una fonte ufficiale del produttore. Ma la scheda tecnica non è ancora standardizzata da un editore di Icecat.
creato/standardizzato da Icecat:
La scheda tecnica è creata o standardizzata da un editore di Icecat.
Sul mercato dal:
05 apr 2016
La data in cui Icecat ha notificato per la prima volta che questo prodotto è stato incluso nel listino prezzi di un partner
Informazioni modificate il:
14 dic 2016 12:26:11
La data della modifica più recente della scheda tecnica nel sistema di Icecat

Questo prodotto è stato visto:
12101
Questa statistica è basata su 66438 siti di ecommerce ( negozi online, distributori, siti di confronto prezi, ecommerce ASP, sistemi di acquisto, ecc ) che scaricano questa scheda tecnica d'Icecat da 05-04-16 Solamente i marchi sponsor sono compresi nel catalogo gratuito Open Icecat, distribuiti ed usati da 64706 utenti di Open Icecat (gratuito).
Volantino(0,4MB)
Descrizione breve Samsung UE55KS9000T 55" 4K Ultra HD Smart TV Wi-Fi Nero, Argento LED TV
:
Una descrizione breve del Samsung UE55KS9000T 55" 4K Ultra HD Smart TV Wi-Fi Nero, Argento LED TV
139.7 cm (55 ") (3840 x 2160), Smart TV, 2400 PQI, 60W, DVB-T2, Wi-Fi, 4x HDMI, 3x USB, RJ-45, A+, 220 - 240 V AC, 50/60 Hz, 20kg, argento
Descrizione commerciale Samsung UE55KS9000T 55" 4K Ultra HD Smart TV Wi-Fi Nero, Argento LED TV
:
La descrizione commerciale ufficiale del Samsung UE55KS9000T 55" 4K Ultra HD Smart TV Wi-Fi Nero, Argento LED TV come fornita dal produttore
Nuova luce ai tuoi occhi
Ammira l'alba nella sua più straordinaria bellezza, e cogli anche i minimi dettagli nelle ombre più scure con HDR 1000. Da oggi, le immagini prendono vita direttamente nel tuo salotto.

Nuova luce ai colori
Grazie alla tecnologia Samsung Quantum Dot, al tempo stesso innovativa ed Eco-Friendly, tutte le sfumature di colore sono riprodotte in modo mai così ricco e realistico. I TV SUHD assicurano una riproduzione dei colori 64 volte superiore ai TV tradizionali.

Visione perfetta senza riflessi
La tecnologia Ultra Black, ispirata alla natura, sfrutta la speciale struttura a Nano-lamine del pannello Samsung per ridurre i riflessi di luce. Goditi lo spettacolo sul tuo TV, anche in condizioni di piena luminosità.

Migliora i contenuti non-SUHD
Il processore SUHD Remastering Engine di Samsung analizza e rielabora automaticamente i contenuti non-SUHD, consentendoti di visualizzarli nella loro versione più fedele all'originale.

Tutti i dettagli alla straordinaria risoluzione 4K UHD
Scopri dettagli mai colti prima, grazie alla risoluzione 4 volte superiore ai TV Full HD. Tutti i contenuti risulteranno più gradevoli, con colori e luminosità incredibilmente realistici.

Immagini di profondità superiore
La tecnologia Auto Depth Enhancer applica diversi livelli di contrasto alle varie aree dello schermo per assicurare immagini di straordinaria profondità. Sperimenta un'esperienza totalmente coinvolgente sullo schermo del tuo TV.

Circondati di Emozioni
Le linee sinuose del TV Curvo Samsung ti proiettano direttamente al centro dell'azione, assicurandoti un campo di visione più ampio e una distanza uniforme dal punto di vista migliore.

Esclusivo Design 360° per un coinvolgimento senza precedenti
Il design supersottile con profili metallici dona al TV SUHD l'impressione che lo schermo fluttui nell'aria, immergendovi ancora di più al centro della scena. La sua base minimale e il suo retro pulito rappresentano poi la quintessenza dell'eleganza e della tecnologia costruttiva Samsung.

Un unico e rapido accesso a tutte le Sorgenti dei contenuti
La nuova interfaccia Smart 2016 fornisce un singolo punto di accesso alle sezioni TV, Applicazioni, Giochi e molto altro: per accedere ai contenuti preferiti, non si dovrà fare altro che accendere il TV.

Contrasti ottimizzati per un'esperienza più realistica
L'esclusiva tecnologia UHD Dimming assicura contrasto, colori e nitidezza ottimizzati per una qualità d'immagine straordinariamente realistica. Più avanzata rispetto all'esistente tecnologia Micro Dimming, assicura un'esperienza visiva senza precedenti.

Condividi in un attimo i tuoi contenuti sul TV
L'applicazione Samsung Smart View ti consente di trasferire immagini, video e musica da smartphone e PC al tuo Smart TV, garantendoti una condivisione immediata e una connettività semplice con la maggior parte dei tuoi dispositivi personali.

Velocità e prestazioni al massimo
Il potente processore Quad Core mette il turbo al tuo Samsung Smart TV, che in questo modo risponderà ai comandi e avvierà le applicazioni all'instante. Ti permetterà inoltre di vivere tutte le potenzialità del multitasking con la schermata Multi-Link.

Metti il turbo al tuo Smart TV con Tizen
Tizen porta le prestazioni dello Smart TV a un livello superiore con tempi di avvio ancora più veloci e accesso rapido ai programmi TV e a tutte le tue applicazioni. Inoltre, supporta ottimamente anche le applicazioni VOD locali, assicurando quindi una qualità di visione ideale.

Lasciati trasportare dai tuoi contenuti
La Tecnologia PQI 2400 garantisce una visione coinvolgente con contenuti senza sfarfallio. La nuova retroilluminazione e l'elevata frequenza di refresh, combinate, ti terranno attaccato alla sedia con sequenze veloci e fluide.

Collega le tue passioni al TV
Grazie a ConnectShare puoi guardare tutta una serie di contenuti in una sola mossa. Non dovrai far altro che collegare la tua USB o HDD al TV per goderti film, musica e immagini sullo schermo.

Crea lo spazio delle tue passioni
I TV Samsung supportano gli ingressi HDMI, con cui potrai creare un centro multimediale d'intrattenimento direttamente a casa tua. Collega la presa HDMI al TV per riprodurre ogni tipo di contenuto da più dispositivi.
Descrizione breve Samsung UE55KS9000T 55" 4K Ultra HD Smart TV Wi-Fi Nero, Argento LED TV
:
Questa descrizione breve del Samsung UE55KS9000T 55" 4K Ultra HD Smart TV Wi-Fi Nero, Argento LED TV è generata automaticamente e utilizza il titolo del prodotto e le prime sei specifiche principali.
Samsung UE55KS9000T, 4K Ultra HD, LED, 16:9, 16:9, 3840 x 2160, Contrasto Mega
Descrizione estesa Samsung UE55KS9000T 55" 4K Ultra HD Smart TV Wi-Fi Nero, Argento LED TV
:
Questa descrizione generata automaticamente del Samsung UE55KS9000T 55" 4K Ultra HD Smart TV Wi-Fi Nero, Argento LED TV si basa sulle prime tre caratteristiche dei primi cinque gruppi di specifiche.
Samsung UE55KS9000T. Tipologia HD: 4K Ultra HD, Risoluzione del display: 3840 x 2160 Pixel, Tecnologia display: LED. Tipo sintonizzatore: Analogico e digitale, Formato del segnale digitale: DVB-T2. Sistema operativo incluso: Tizen. Tecnologie di decodifica audio: Dolby Digital Plus. Consumer Electronics Control (CEC): Anynet+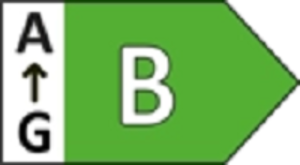 Il Bluetooth è uno standard tecnico-industriale di trasmissione dati per reti personali senza fili entro distanze brevi (utilizza una frequenza nella banda ISM compresa tra i 2400-2480 MHz) da un supporto fisso o mobile, che crea una personal area networks (PAN) con alti livelli di sicurezza.

Questo prodotto con Certificazione DLNA® è compatibile senza alcun intervento di configurazione da parte degli utenti con altri prodotti con Certificazione DLNA® connessi alla rete.
Inserisca questa scheda sul suo sito web.
1
Dimensioni schermo
*
Larghezza dello schermo per questo prodotto, espresso in inches diagonali
139,7 cm (55")
Tipologia HD
*
Type of supported High Definition (e.g. Full HD, 4K Ultra HD).
4K Ultra HD
Compatibilità 3D
*
The device can be used with 3D technology.
Risoluzione del display
*
Risoluzione dello schermo del sistema
3840 x 2160 Pixel
Tecnologia display
*
The technology used in the display e.g. plasma, LED.
LED
Formato
The aspect ratio is the ratio of the width of a shape to its height. For example, 4:3 is common for standard displays and 16:9 is the ratio for Widescreen TV.
16:9
Regolazioni formato schermo
16:9
Risoluzioni grafiche supportate
The graphic resolutions that can be displayed by the device. The graphic resolution describes the width and height dimensions of a display, such as a computer monitor, measured in pixels.
3840 x 2160
Nome di commercializzazione del rapporto di contrasto dinamico
Contrasto Mega
Indice di qualità dell'immagine (PQI - Picture Quality Index)
2400
Frequenza di interpolazione del movimento
200 Hz
Dimensioni schermo (cm)
This is the size of the display screen, measured diagonally.
138 cm
Tecnologia di interpolazione del movimento
*
Describes which motion interpolation technology device uses e.g. BLS (Back Light Scanning), PPR (Picture Perfection Rate), PMR (Perfect Motion Rate), TruMotion.
PQI (Indice di qualità dell'immagine)
Tipo sintonizzatore
The type of radio tuner e.g. analog, digital.
Analogico e digitale
Formato del segnale digitale
*
The protocols supported for exchange of digital signal.
DVB-T2
Numero di sintonizzatori
The number of devices in the product which can receive radio or TV signals.
2
Sistema operativo incluso
Type of operating system on a device e.g. IOS on Apple devices, Android for mobile devices.
Tizen
Altoparlanti incorporati
*
The device contains speaker(s) to produce sound.
Potenza in uscita (RMS)
*
RMS (Root mean square) is a measure of the continuous power required by a device, in particular audio amplfiers and loudspeakers.
60 W
Subwoofer incorporato
The product has built-in subwoofer, which is a loudspeaker component designed to reproduce very low bass frequencies.
Tecnologie di decodifica audio
Dolby Digital Plus
Quantità porte HDMI
*
The number of sockets (ports) for HDMI connections. HDMI (High-Definition Multimedia Interface) is a compact audio/video interface for transferring uncompressed video data and compressed/uncompressed digital audio data from a HDMI-compliant device ("the source device") to a compatible computer monitor, video projector, digital television, or digital audio device. HDMI is a digital replacement for existing analog video standards.
4
PC in (D-Sub)
*
The socket (port) to receive input from a PC via a D-sub, which is a connector with a characteristic D-shaped metal shield.
Porta DVI
*
Digital Visual Interface (DVI) is a video display interface to connect a video source to a display device, such as a computer monitor.
Quantità porte Ethernet LAN (RJ-45)
*
Number of Ethernet LAN (RJ-45) ports (connecting interfaces) in the device. Ethernet LAN (RJ-45) ports allow a computer to connect to the ethernet.
1
Quantità porte USB 2.0
*
La porta USB 2.0 ha una velocità di trasmissione data di 480 Mbps ed è diversamente compatibile con la porta USB 1.1 .Si può collegare qualsiasi tipo di dispositivo periferico a questi.
3
Uscita audio digitale ottico
The socket in the device for the digital audio output. The signal is carried via an optical cable with an TOSLINK connector.
1
Porta RS-232
The number of sockets (ports) for RS-232. An RS-232 serial port was once a standard feature of a personal computer, used for connections to modems, printers, mice, data storage, uninterruptible power supplies, and other peripheral devices. Now it has been largely replaced by USB and other ports.
1
Interfaccia comune
*
Technology which allows separation of conditional access functionality from a digital TV receiver-decoder (Host) into a removable conditional access module (CAM). It is also referenced as DVB-CI for Digital Video Broadcast - Common Interface. The host is responsible for tuning to pay TV channels and demodulation of the RF signal, while CAM is responsible for CA descrambling. The Common Interface allows them to communicate with each other.
Common interface Plus (CI+)
*
In Digital Video Broadcasting, the Common Interface (CI) is a technology which allows separation of conditional access functionality from a digital TV receiver-decoder (Host) into a removable conditional access module (CAM). CI+ or Common Interface Plus implements a form of copy protection between a Conditional Access Module (CAM) and the television receiver (Host). CI+ is backward compatible with CIv1. Old television receivers, which have CIv1 CI-slot, can be used with CI+ CAM and vice versa, but for viewing only those of TV programs which are not marked as CI+ protected.
Versione Common interface Plus (CI+)
1.3
Consumer Electronics Control (CEC)
Anynet+
Wi-Fi
*
Popular technology that allows an electronic device to exchange data or connect to the internet wirelessly using radio waves.
Collegamento ethernet LAN
*
An Ethernet LAN (Local Area Network) interface is present, for a wired conection via a cable.
Bluetooth
Bluetooth è una tecnologia radio basata su basso consumo di energia sviluppata per sostituire i cavi attualmente usati per collegare dispositivi elettronici come computer, stampanti e una larga gamma di dispositivi manuali inclusi i telefoni cellulari. Grazie alla connessione di onde radio, un dispositivo Bluetooth è in grado di stabilire una connessione costante verso qualsiasi browser. Questo risparmia all' utente la fatica, ad esempio, di accedere ad internet per controllare le emails o controllare aggiornamenti
Caratteristiche di gestione
Electronic Programme Guide (EPG)
An Electronic Programme Guide (EPG) allows device users to navigate scheduling information menus interactively, selecting and discovering programming by time, title, station, or genre using an input device such as a keypad, computer keyboard, or TV remote control. Its interactive menus are generated entirely within local receiving or display equipment using raw scheduling data sent by individual broadcast stations or centralized scheduling information providers. A typical IPG provides information covering the next 7 or 14 days.
Picture-in-Picture
Picture-in-picture (PiP) is a feature of some television receivers and similar devices. One program (channel) is displayed on the full TV screen at the same time as one or more other programs are displayed in inset windows. Sound is usually from the main program only.
Spegnimento automatico
The device switches itself off automatically after a certain activity, or after a certain time of inactivity.
Dimmeraggio locale
This means that LEDs can be controlled individually (or in clusters) to control the level of light/color intensity in a given part of the screen.
High Dynamic Range Imaging (HDRI)
*
Formati video supportati
The type of video formats that can be used by this device.
H.265
Numero di core del processore
The number of central processing units ('cores') in a processor. Some processors have 1 core, others have 2 (e.g. Intel Core Duo) or more (e.g. the Intel Xeon E7-2850 has 10 cores).
4
Colore del prodotto
*
The colour e.g. red, blue, green, black, white.
Nero, Argento
Montaggio standard VESA
*
Interruttore integrato
*
The button which is pressed to switch the device on or off.
Consumo energetico (max)
The maximum amount of power used by the device.
210 W
Consumi
*
Ammontare di energia consumata da questo modello espressa in watt, Solitamente i valori emessi dal produttore corrispondono a valori a dispositivo spento, in stand-by, durante il normale utilizzo e alle sue massime prestazioni
85 W
Consumo energetico annuo
*
The amount of energy used by the product per year.
118 kWh
Classe efficienza energetica
*
The energy efficiency of the appliance is rated in terms of a set of energy efficiency classes from A+++ to G on the label, A+++ being the most energy efficient, G the least efficient.
A+
Tensione di ingresso AC
The voltage of the AC electricity that is inpitted into the product.
220 - 240 V
Larghezza
The measurement or extent of something from side to side.
1226 mm
Profondità
The distance from the front to the back of something.
93,3 mm
Altezza
Altezza del prodotto
713,2 mm
Peso
*
Il peso del prodotto senza imballaggio (peso netto). Se possibile, il peso netto viene espresso compreso di accessori standard e forniture . Notate che alle volte il produttore interpreta troppo seriamente il peso del prodotto,tralasciando il peso degli accessori e/o fornimenti .
17,9 kg
Profondità (con supporto)
376 mm
Peso prodotto con supporto
20 kg
Larghezza imballo
The distance from one side of the packaging to the other.
1328 mm
Profondità imballo
The distance from the front to the back of the packaging.
172 mm
Altezza imballo
The distance from the top to the bottom of the packaging.
812 mm
Peso incluso imballo
Weight of the packaged product.
26,7 kg
Certificato DLNA
*
The product has been certified by the Digital Living Network Alliance (DLNA), which is a non-profit collaborative trade organization established by Sony in June 2003 that is responsible for defining interoperability guidelines to enable sharing of digital media between multimedia devices
Telecomando portatile
Descrizione delle funzioni del telecomando manuale